As a designer the single most important task is to create the most innovative and best outcome possible
Jesper Sandberg / CEO, Kontainer
Why DAM is an excellent and time saving tool for designers
As a designer the single most important task is to create the most innovative and best outcome possibly – in regard to both design and quality. By minimizing the time spend on administrative tasks, you can create more time to be creative and unfold your amazing designs. That's what Digital Asset Management can do for you! A Digital Asset Management can support you and your team in the design process as a centralized work tool to keep track of all your digital assets. Not only as a tool for storing assets, but as a professional work tool for project management.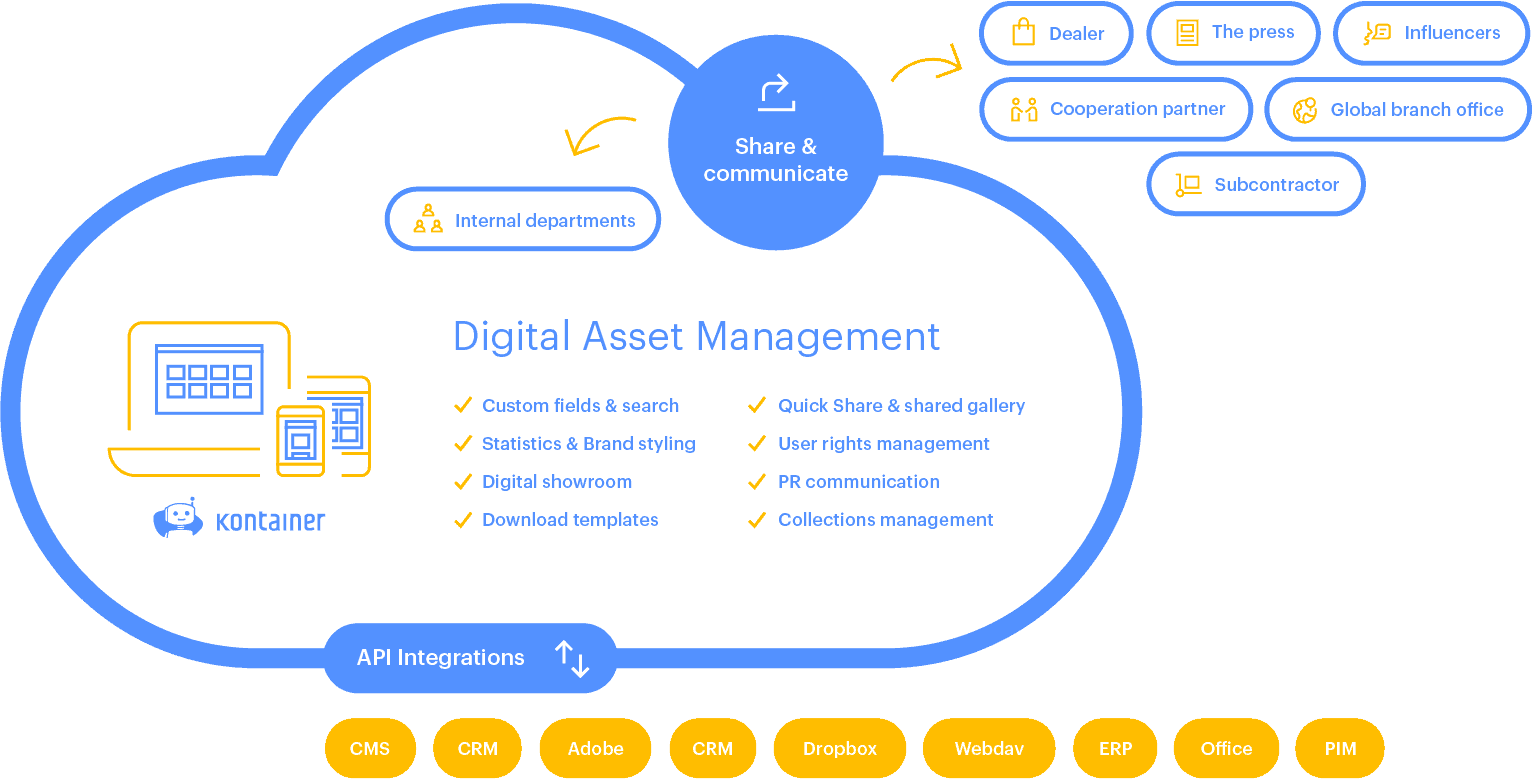 Digital Asset Management – the answer to all of your dreams?
As a designer you probably need:
More time for your creative tasks, and use less on administrative work
To increase the use of you design work
To gain more control of your brand guidelines – keeping your brand sharp
A system to ease your communication within your team – A Digital Asset Management system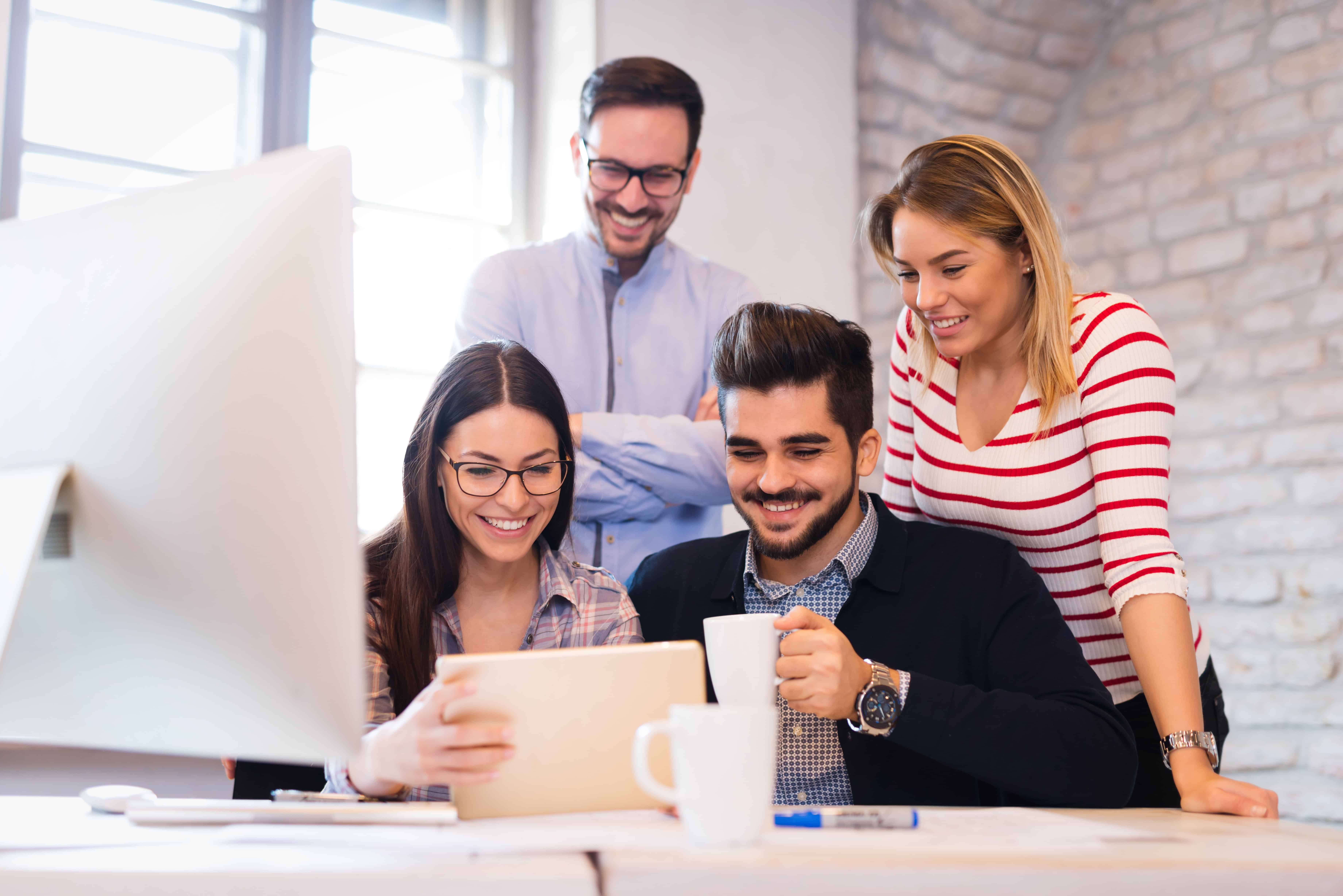 DAM can offer you:
Centralized handling, storage of all your files – with the possibility of advanced statistics – showing when and where your files have been used
Brand guidelines that works across your entire brand
A more easy and understandable communication across your departments
A system that ensures the correct versions and files on point!
"Where's the latest design for our Facebook banner?"
Does the question seem familiar? Not anymore! A Digital Asset Management will ensure everyone in your team has access to the correct files and versions. It helps you control and ease the communication in your team.
As a designer you probably handle a lot of tasks every day. Some of them being:
Meeting deadlines
Managing team responsibilities
Designing concepts
Getting feedback
Conducting meetings
Receiving briefs
All of the tasks above needs to be shared with other team members. That task won't be your headache anymore. With a Digital Asset Management system all team members will have access to all relevant files at point!
How does designers use Digital Assets Management?
DAM systems can be used in a wide variety of ways to support a design process, both by easing the administrative process and tasks, but also as a shopping window to showcase your latest designs to you colleagues or customers.
A Digital Asset Management offers the ability to send your materials as a link that offers the recipient access to a limited area of your platform. In that way you will be able to show relevant content to the relevant people. Imagine how you could share files with colleagues or business partners by uploading content to a Digital Asset Management system, adding metadata and tags to your file, and then either sending a link or sharing the folder to the relevant collaborators. That easy!
Dropbox, FTP, YouSendIt, etc.??
Have you experienced colleagues and workplaces where everyone kept their own system for file storage and handling? These kinds of systems only do one thing – Creates chaos! When a colleague goes on maternity leave or becomes sick no one is able to find his or her files anywhere, resulting in even more work for everyone.
To optimize processes, save time and leave more time for your important tasks a Digital Asset Management system will handle most of your administrative job for you. Designs are very valuable! You have spent a lot of time, energy and resources creating them, that's why a Digital Asset Management system will keep your assets safe, in a password protected area – with your files only!
"Our goal is to create the best solution for your business. Through customized functionality and integrations for your existing systems, we can create the optimal tool for you. " – Jesper Sandberg / CEO, Kontainer
"What Kontainer offers as a Digital Asset Management system"
Kontainer is a Danish Digital Asset Management with more than 350 companies as customers. As the leading Digital Asset Management system in Scandinavia, Kontainer makes it easy for you and your colleagues to find, use and reuse files in your personal Kontainer.
Kontainer offers a customized platform that will display your company brand guidelines and can even be integrated with your other systems.