A DAM provides companies with a centralized hub for organizing, managing, and distributing digital assets, DAM tools offer a comprehensive solution to optimize product information workflows.
This article will explore the transformative power of DAM tools in simplifying and enhancing product information management and why you should embrace a DAM solution. So if you're dealing with images, videos, documents, or other media files, DAM tools provide a robust framework to store, categorize, and retrieve assets easily.
What is a Digital Asset Management Tool and What Does it Do?
So what are digital asset management tools and what can you do with them? Digital asset management (DAM) tools are software solutions designed to store, organize, manage, and distribute digital assets within your company or organization. These assets might include images, videos, audio files, documents, and other creative content.
The primary goal of having DAM platforms is gaining a centralized repository for digital assets. When you have this, teams and individuals will find it easier to locate and access the files they need.
Here are some key features and functionalities typically offered by DAM tools:
Asset organization. Digital asset management tools let you categorize and tag assets so that you can search for specific files based on metadata, keywords, or custom attributes. This feature lets you organize your digital assets better and enables quick retrieval when needed.
Asset storage and version control. DAM tools provide a secure and scalable storage system to house digital assets. Sometimes, dealing with different versions of a file can be confusing. Thankfully, you can use DAM's version control functionality to manage multiple versions of an asset and track changes over time.
Metadata management. DAM tools will also let you add metadata to assets. These include descriptive information such as titles, descriptions, keywords, copyright details, and usage rights. Metadata will enhance searchability and helps you understand the context and usage guidelines for each asset.
Collaboration and sharing. DAM tools facilitate collaboration because they enable teams to share and collaborate on assets. They give you features like permissions and access controls to ensure that only authorized users can view, edit, or download specific assets.
Workflow and approval processes. Moreover, these asset management tools often include workflow capabilities. This feature lets you define and manage approval processes for assets. Having this capability will be particularly useful in organizations where assets must go through review and approval cycles before being published or shared externally.
File conversion and manipulation. Some asset management tools will also provide built-in editing capabilities. This feature lets users perform basic image and video editing tasks without leaving the platform. In some cases, you will no longer need additional software for editing, streamlining the asset management process and cutting subscription costs.
Analytics and reporting. DAM tools could also give you insights and analytics on asset usage, such as tracking downloads, views, and user engagement. These features provide valuable data for measuring the effectiveness and ROI of digital assets.
How Digital Asset Management Tools Can Streamline Your Product Information Workflow
You can readily streamline your product information workflow with digital asset management solutions. These are some of the several ways DAM tools can streamline your product information management workflow.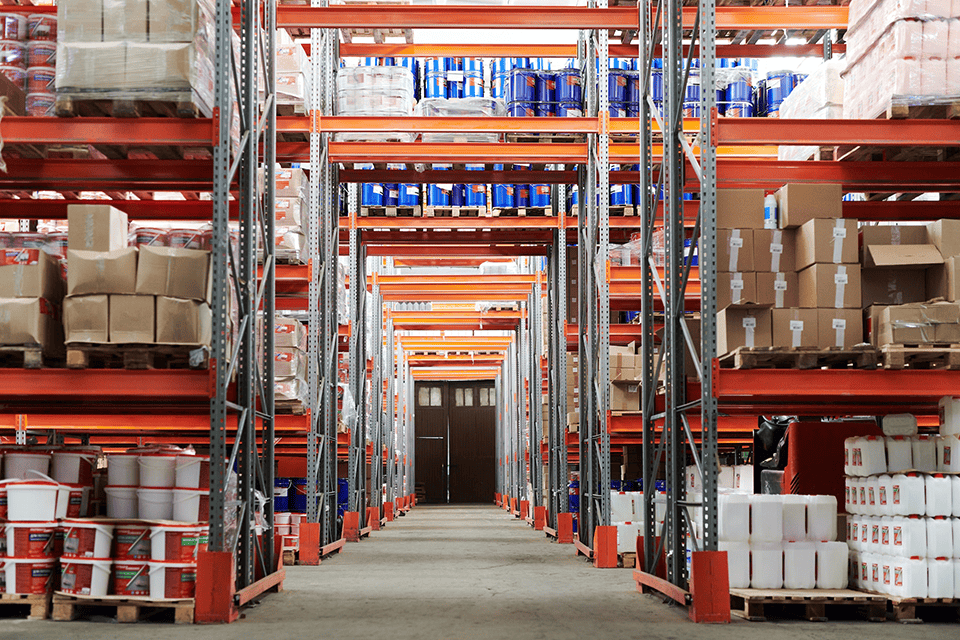 More Organized Storage
DAM tools provide you with a centralized repository for all your product information assets. If you pick up this solution, you'll be able to store your images, videos, documents, and other related files securely and efficiently. Having a centralized repository will make locating and accessing product assets easier, ensuring that the right information is readily available to relevant teams and stakeholders.
Improved Search and Retrieval
DAM tools offer robust search capabilities that will let you quickly locate specific product information assets based on metadata, keywords, or custom attributes. One study showed that professionals spend up to 50% of their time searching for a document. Having a DAM tool saves time and effort that would otherwise be spent manually searching through file folders or different systems.
Your Don't Lose Track of Old Versions
DAM tools typically include version control features, enabling you to manage multiple versions of product assets. You'll find this most helpful when dealing with product updates or revisions or if you need to pull out previous iterations of files and information. In organizational management, you want to ensure that the most up-to-date and accurate information. Data asset management software helps track changes and maintain an audit trail.
Better Collaboration
DAM tools facilitate better collaboration within your teams by allowing multiple users or team members to access, review, and contribute to product information assets. Having a DAM tool will give your team access to features for sharing assets, setting permissions and access controls, and tracking user activity. When you provide these capabilities to your teams and departments, you'll significantly streamline the collaborative workflow. That way, everyone has the necessary information to work efficiently and collectively.
Approval Processes and Workflows
DAM tools often include workflow capabilities that will let you define and manage approval processes for product information assets. Companies find this most useful when dealing with product launches or updates that will require multiple stakeholders' review and approval for quality control. Using DAM software will automate the approval workflow through sent notifications and track progress. This will help ensure that any new products launched meet all requirements and approvals.
Integration with Other Systems
DAM tools often have deep and automated integrations with other systems in your product information workflow. These tools could include content management systems (CMS), e-commerce platforms, or marketing automation tools. You can also integrate it with a cloud based learning management system to store worksheets, videos, and other learning files in a secure and fast server for easy access.
Having deep integrations between your systems enable seamless transfer of product assets, eliminating manual file transfers and ensuring data consistency and accuracy across all your channels.
Analytics and Reporting
Analytics and reporting features matter in a day where data is king. Having them will allow you to gather insights into your product information assets' usage, performance, and effectiveness. That data, in turn, will help you make informed decisions, identify areas for improvement, and optimize your product information workflow.
Automatic File Conversion and Distribution
DAM tools might sometimes provide automatic file conversion and distribution capabilities that help save data storage space and time spent on data management. This benefit lets you save your product information assets in file formats and size to accommodate various channels and requirements. For instance, you can automatically convert high-resolution images into web-friendly formats or generate PDFs with different layouts for print catalogs. This eliminates the need for manual conversions and ensures that you have the right file formats for platform compatibility.
Content Rights Management
Content piracy can be a big headache. But companies like to use the best media asset management software to manage content rights and permissions associated with your product information assets. This will be crucial when dealing with licensed content or sensitive information. DAM tools let you define access controls, restrict usage rights, and set expiration dates for assets.
Staying on top of these processes ensures compliance with licensing agreements and regulatory requirements. Additionally, you can track and monitor user permissions, ensuring that only authorized individuals can access or modify sensitive product information assets.
Conclusion
Digital Asset Management (DAM) tools have become indispensable for businesses seeking to streamline their product information workflows. By centralizing and organizing digital assets, these tools offer a range of functionalities that enhance efficiency, collaboration, and brand consistency.
DAM adoption continues to grow with time. By 2030, the digital asset management industry could reach a $9.12 billion valuation. As businesses continue to navigate the digital landscape, investing in a robust DAM solution becomes increasingly crucial. They unlock the true potential of your product information assets and lay the foundation for effective content management.
Embrace the power of digital asset management companies and revolutionize your product information workflow. Discover how these tools can simplify asset management, accelerate collaboration, and drive success in the ever-evolving digital realm.